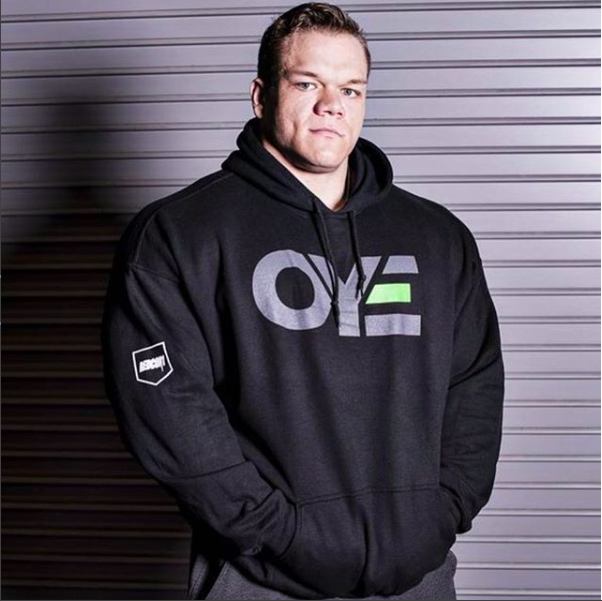 On 28 November 2017, Florida's District 15 medical examiner released bodybuilder Dallas "Big Country" McCarver's autopsy report revealing his official cause of death to be "severe concentric left ventricular hypertrophy [enlarged/thickened heart] with coronary atherosclerosis [clogged arteries]." It further states contributing factors include "chronic use of exogenous steroid and non-steroid hormones."

If you can't see the below embedded PDF, or if you want to download the document, there is a link to it HERE.
Dallas McCarver's Autopsy

.
Unlike Rich Piana's inconclusive autopsy, this autopsy includes toxicology findings. The results? McCarver tested positive for caffeine, marijuana, anabolic steroids and trenbolone. Other finding worth mentioning are coronary artery atherosclerosis (clogged arteries), heavy lungs (McCarver had asthma), hepatomegaly (enlarged liver), nephrosclerosis and kidney hypertrophy (kidney disease, generally due to high blood pressure), and papillary thyroid carcinoma (thyroid cancer).
The medical examiner did a thorough medical history on McCarver including getting his childhood medical records from Tennessee. It appears that, despite his many ailments, McCarver generally avoided medical services and had neither been diagnosed with nor received treatment for the majority of the above conditions. I would imagine, being his size, and having someone like Dana Brooke for a girlfriend, the guy probably felt like superman and had no idea how ill he really was.
Background
It is tragic and difficult to comprehend that Dallas McCarver and Rich Piana, two well-known and well-liked bodybuilders, died the same week in the same U.S. state of Florida. Maybe this report will help some of us find closure.
McCarver first made a name for himself in 2012 when, at only 21 years old, he won the North American Championships bodybuilding competition. He would go on to win the 2015 California Pro and the 2016 Chicago Pro bodybuilding competitions as well as become a brand ambassador for the supplement company RedCon1.1 In February 2017, just a few months before his death, he, in partnership with RedCon1, started his own clothing line, Outgrow Your Ego (OYE). The clothing line has since been discontinued.2
The day of his heart attack, 21 August 2017, McCarver had posted a workout video with his roommate and spoken with his bodybuilder girlfriend, Dana Brooke. His roommate, Josh Lenartowicz, found him on his kitchen floor with food scattered around. It is assumed he suffered a massive heart attack either while eating or while preparing his food.
Dallas was transported from his Boca Raton, Florida, home to Delray Medical Center where he was pronounced dead at 1:03 am on 22 August 2017. This was a mere five months after his collapse on-stage at a bodybuilding competition. He went to West Boca Medical Center after that collapse and was administered an electrocardiograph that showed heart problems. Dallas said he would go see a doctor for his heart but never did. Maybe, if he had seen a cardiologist as was recommended, he would be with us today.
I hate to moralize after a tragedy, but hopefully Dallas' and Rich's early deaths will serve as a reminder to all of us that, no matter how healthy we appear on the outside, we can be slowly dying on the inside. None of us is immortal, whether we can bench 50 pounds or 400 pounds. See a doctor regularly, especially if you're engaged in strenuous physical activity or take drugs like steroids that can do god-knows-what to your body.
A final note: If you're a family member of Dallas' and do not want this autopsy report to stay up, or if you have a correction to something I said, please contact me through my contact form. I'm just trying to help people find closure and make sense of the untimely death of a representative of fitness, not cause anyone any pain.
References
1. Teper, L. (2017, August). Dallas McCarver, 1991-2017. Bodybuilding.com. Retrieved from https://www.bodybuilding.com/content/dallas-mccarver-1991-2017.html↩
2. Outgrow Your Ego with Dallas McCarver's new clothing line. (2017, February). Stack3d. Retrieved from https://www.stack3d.com/2017/02/redcon1-outgrow-your-ego.html↩